A journey of a lifetime:


The Torabhaig Atlantic Explorer is set to be the first hydrogen open basket gas balloon to cross the Atlantic.

This September, the Torabhaig Atlantic Explorer gas balloon, co-piloted by Sir David Hempleman-Adams and Bert Padelt, will take flight as part of an audacious adventure of old friends on a journey that will look for new scientific discoveries while aiming to become the first ever flight of an open basket hydrogen balloon across the Atlantic.

The crew consists of the three oldest people who have ever been bold enough to cross the Atlantic in an open basket gas balloon. With a combined age of over 200, the co-pilots, world record holding British adventurer, Sir David Hempleman-Adams (British, 66 years) and Bert Padelt (American, 62 years), a balloon manufacturer who has been inducted in the US Ballooning Hall of Fame, will be accompanied by explorer, scientist and entrepreneur, Dr Frederik Paulsen (Swiss, 72).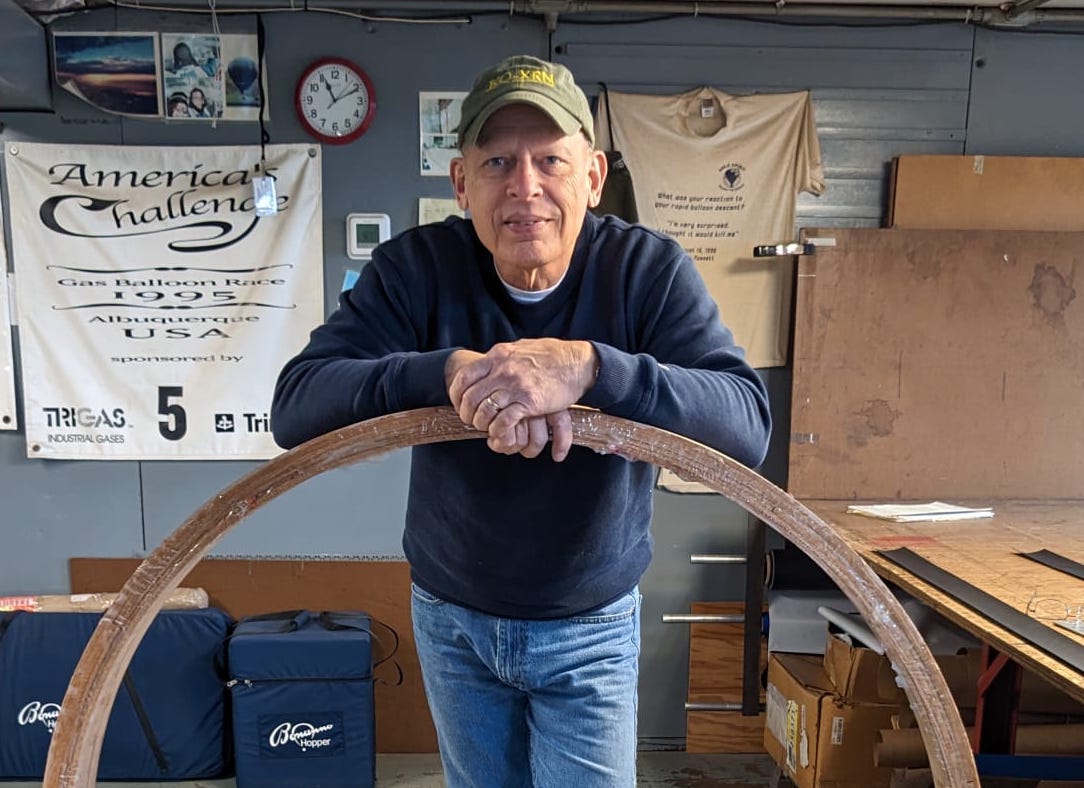 Their route will take them from Maine over Newfoundland, Canada, across the Atlantic Ocean, and then Ireland and Scottish waters before landing in Europe, traversing over many thousands of miles in a period of 4-5 days. If successful, this will be the first Atlantic crossing in a hydrogen balloon and may complete the longest distance ever covered in this type of balloon. If Sir David completes the crossing, he will become the only person to have flown across the Atlantic three times in an open basket balloon.

During the crossing, the team will be collecting air samples as part of a scientific study supported by Basecamp Research to discover new microbes that could lead to the discovery of new natural proteins that could be used in the development of new medicines, biofuels, bioplastics or agritech. Flying at an altitude of 6,000 to 8,000 feet, weather permitting, they will be able to collect samples from a mid-Atlantic location at an altitude that has never been sampled. The team is supported in this endeavour by The Explorers Club and are applying to carry the prestigious Explorers Club Flag – an honour given to expeditions that further the cause of exploration and field science.


"We're three men of spirit, that much like a good whisky seem to be getting more adventurous with age. People think we're kind of crazy to be doing this but it really does make you feel alive to be pushing the boundaries and seeing just what is possible at any age. And, if anything, this is what keeps us feeling young at heart and fired up to enjoy every minute on this earth."

"A balloon is the perfect platform to investigate a location where the biome has never been sampled and the scientists we've partnered with are extremely excited about what we might find and what they will be able to learn from our adventures." - Sir David Hempleman-Adams


This epic adventure in the pursuit of important scientific research is supported by Torabhaig Single Malt whisky, an ambitious distillery located in a fairly extreme environment of its own – the wild, uncompromising rugged coastline of the Isle of Skye. Torabhaig's distillers and whisky makers are also on a journey to explore the many facets and complexities of peat to create a whisky inspired by the elements that are intrinsically shaped by Skye. To celebrate this exploration of the skies, Torabhaig will release a limited edition commemorative bottling inspired by the balloon adventure and the briny Atlantic air through which they'll fly.

The crew will also take flight with a few bottles of Torabhaig on board, one of which will christen a safe landing and the second will be auctioned off for charity. One hundred signed commemorative bottles complete with covetable balloon mail postcards sent by the crew before flight and upon landing will be released in October 2023. The bottles will be sold via Torabhaigwhisky.com and all of the proceeds will be donated to Sabhal Mor Ostaig Gaelic Language School on the Isle of Skye.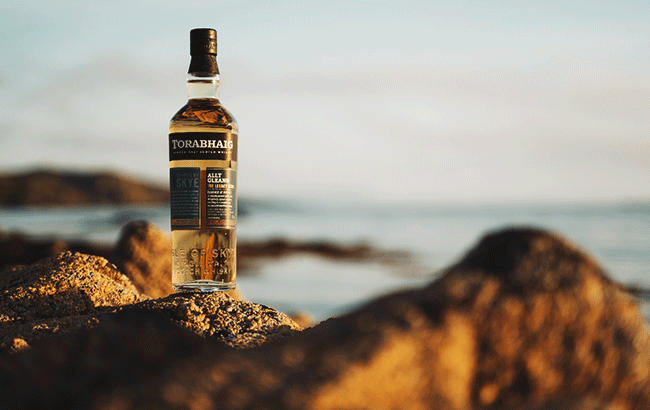 "It has been a boyhood dream of mine to fly across the Atlantic in a balloon. I'd planned to do this pre-pandemic and it's starting to feel like it's now or never. Thankfully, David agreed, as I can think of no one I feel safer to do this journey with than him. It's a very small basket for such a long journey so we all need to be tight, in every sense of the word." - Bert Padelt


The man behind Torabhaig, Dr Frederik Paulsen, is an entrepreneur with a sense of adventure, a scientist, and an explorer who has reached all eight poles. Dr Frederik Paulsen, comments: "Our Torabhaig whisky fans are all explorers at heart, so we hope they enjoy following our journey and exploring the skies with us. The funds we raise will support Gaelic language education through boosting the incredible work of the Sabhal Mor Ostaig Gaelic Language School on the Isle of Skye. That will be quite the legacy."

Commenting on the Torabhaig Atlantic Explorer journey, Richard Weiss, President Emeritus, The Explorers Club, and Executive Producer and Host of the multiple Emmy Award-winning ABC and PBS program, Born to Explore said, "I was surprised to hear of this extraordinary transatlantic balloon flight. A tiny number of explorers have crossed the Atlantic in a balloon and many fewer in an open basket, but this crew are all experienced explorers and the unique sampling of the air and organisms that they'll be able to undertake is set to provide a meaningful contribution to human progress. That really is quite extraordinary."